Improve your dairy farm
The PowerCompact micro plant concept allows small and medium-sized farms to keep their focus on livestock, while improving profitability, by producing up to 250 kWel for input into the electricity network or for on-farm consumption.
Flexible feedstock
The PowerCompact plant can run either on slurry only or in combination with small amounts of silage or feed leftovers in order to boost gas production, depending on the on-farm availability. 
High quality components
During the selection process of high-quality plant components, special attention is paid to technology with a good price-performance ratio that was made from well-known, experienced European manufacturers.
With the PowerCompact concept and technology, you produce your own energy! Farms in remote areas have the option to run in island mode.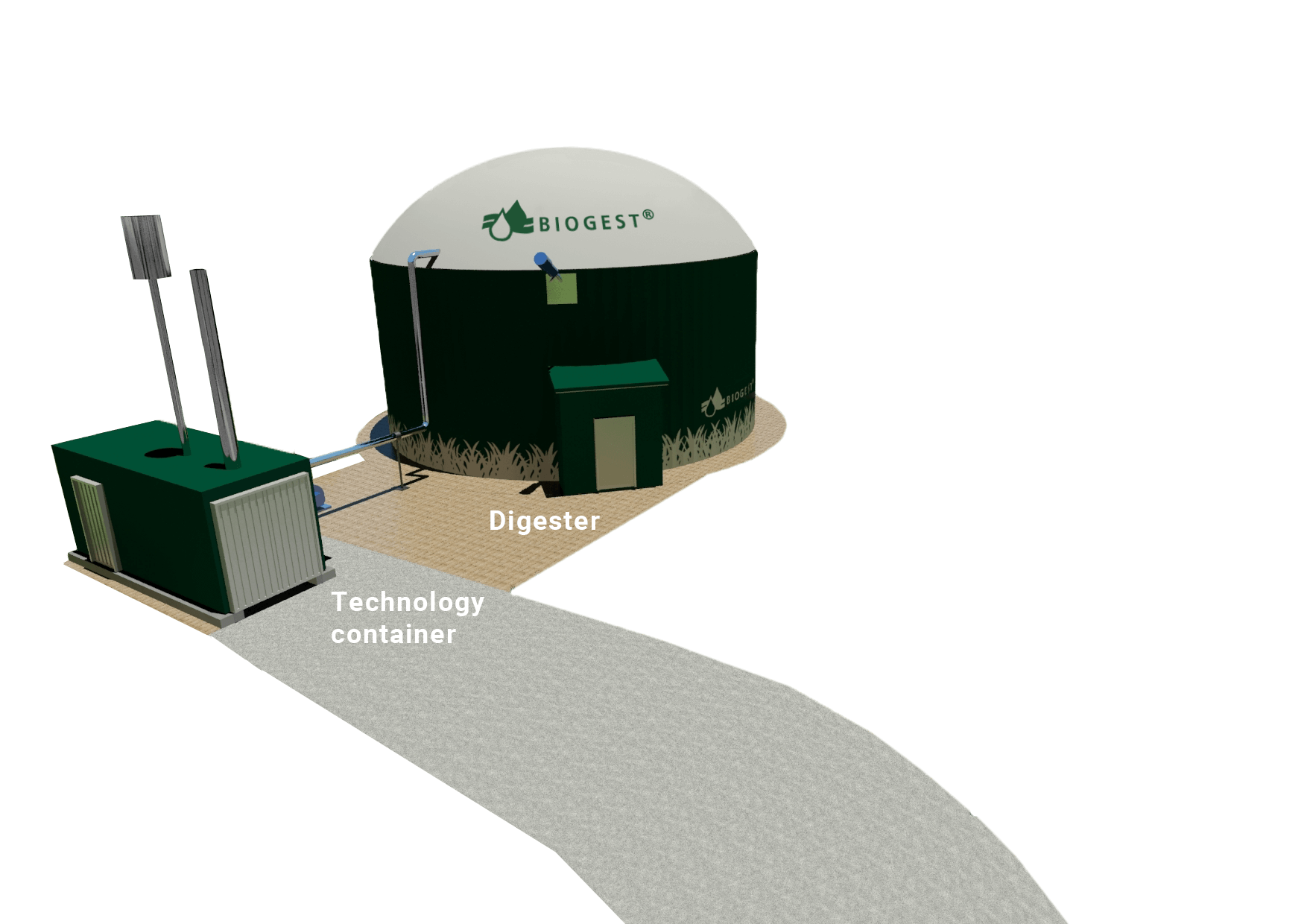 PowerCompact, what are your superpowers?
Easy operation and maintenance

Compact, modular design

Plug and play

Operates at full capacity

Short construction time