Products
PowerTower
The economical large tank solution
Technology highlights
The PowerTower consists of a stainless or carbon steel tank with a gasholder on top to guarantee a space saving and compact design. Due to our pump mixers, a good homogenization of the feedstock can be achieved, fostering biomass degradation. Moreover, the PowerTower offers optional features such as access doors, an automated cleaning device, and a digestate/slurry heat recovery system, effectively reducing thermal heat consumption to a minimum. Additionally, it includes an improved biological desulphurization solution that significantly decreases the H2S content, thereby minimizing the amount of active carbon required for downstream gas cleaning.
Modular design
Due to its flexible design in diameter and height, it is almost always possible to design a one-tank solution with more than 3.5 Mgal useable volumes. Compared to a plant design with several digesters in parallel, this is a cost-saving option in combination with our carbon or stainless-steel digester walls without losing functionality. The PowerTower can work with a CHP, a gas upgrading unit, or a boiler as downstream processing equipment without complicated interfaces or gas losses. In our plants, we reach average full-load hours of more than 94%. The equipment of the plant can be either placed in an operational building or be delivered in practical 20-foot containers to be placed on site – a time-saving option!
High reliability and easy maintenance
Only reliable plant components from reputable suppliers have been chosen for this plant. The PowerTower has been designed to optimize availability and maintenance. All components are placed on the outside of the tank, from the pump mixing system to the heating system through the external heat exchanger, making the maintenance effortless.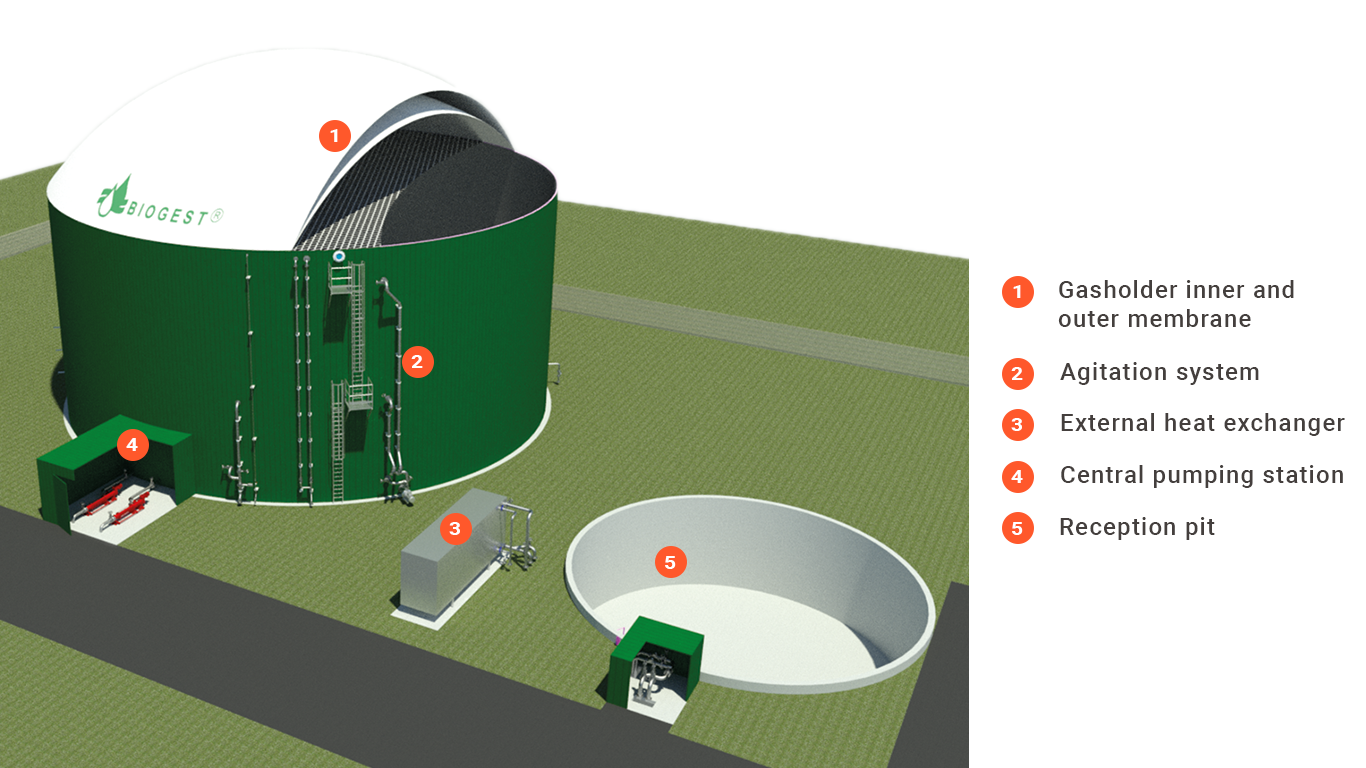 PowerTower, what are your superpowers?
Cost-effective one-tank solution for large dairies

Concrete or steel tank options

Outstanding accessibility for maintenance - all technical components are placed outside of the tank 

High full-load hours

Scalability