About us
Have you considered investing in a biomethane or biogas plant? BIOGEST® considers itself not only a technology supplier but a partner who will quickly make you believe in green energy. You will also see how easy it is to find profitable solutions! We maintain close relationships with our customers, and our highly qualified employees take care of your needs by accompanying you throughout your project and beyond providing you with after-sales support.
We use the service of Flockler to display the social wall. After clicking on "Load Social Wall", the data from Flockler will be loaded.
Step 1
Project Development
Step 2
Design Engineering
Step 4
Turnkey Construction
Step 5
Technical & Biological Service
Step 6
Operation & Maintenance
Benefits for Farmers
Waste management is both essential and expensive. Our efficient solutions help you to increase your income and allow you to produce your own organic fertilizer.
Benefits for Investors
Investments often yield profit but lack sustainability. BIOGEST projects do both. Our vast and long-term expertise safeguards the profitability of our sustainable investment.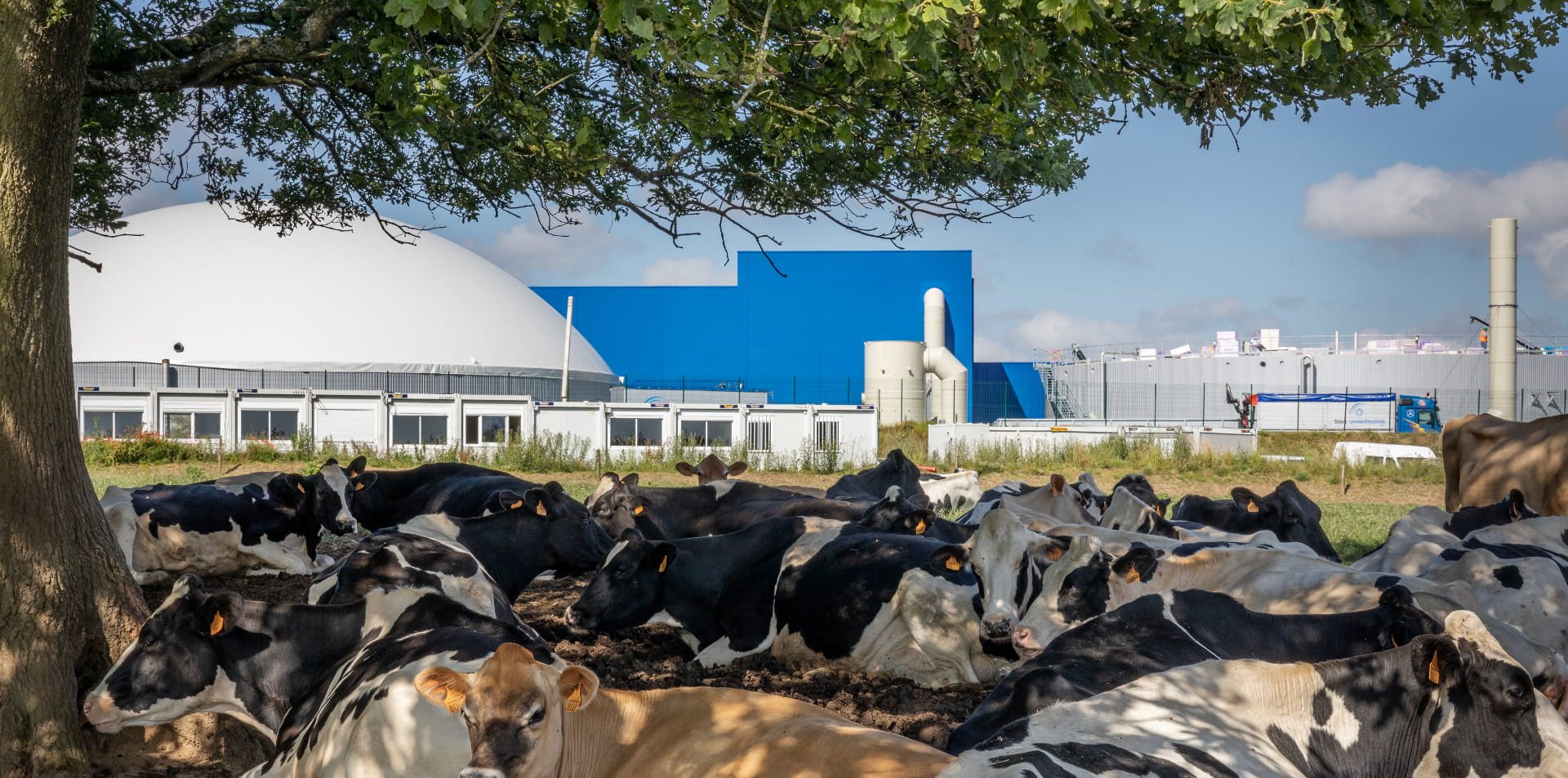 Biomethane
Biomethane is methane (CH4) that has been separated from biogas produced through anaerobic digestion of organic materials. There are multiple advantages to biomethane plants.
Biogas
Biogas plays an important role in the mix of renewable energy and can be generated 24 hours a day, 365 days a year. Decentralized energy generation also guarantees sustainable local development.

Success Stories
BIOGEST success stories written over the course of the last 3 decades showcase how our expertise give clients a purpose for their animal waste, create additional revenue and contribute to the greater good of our planet. Check them out! 
Project Finder
Become an innovator of Gas greening and discover how we have helped clients worldwide to utilize their organic waste and agricultural by-products to generate revenue!
BIOGEST® is the leading full-service biomethane and biogas plant manufacturer worldwide. With more than 30 years of experience, we accept only high-quality products and services. Our innovative, tried and tested technology is designed to make biomethane and biogas generation even more efficient. You will solve your waste management problems and make additional income at the same time! No matter what your biogas plant project looks like, we will be a reliable partner who supports you from start to finish and beyond. From strategic planning to co-investment, construction, operation, maintenance, and management of your biogas plant – our team will always be at your side.
What is biogas?
Biogas is a renewable energy source produced during the anaerobic digestion process of organic material. During decomposition, organic matter is broken down by microorganisms in the absence of oxygen. Biogas digesters take advantage of these biological processes. They recycle biodegradable materials such as manure, crop waste, food waste, and agro-industrial by-products, turning them into biogas. The biogas is then used in clean energy production to generate electricity, heat, and fuel. The by-products of biogas generation serve as fertilizers or valuable soil amendments.