Success Stories
Charchigne, FR
Biggest biogas plant in France
This plant is mainly fed by manure from the dairy farms that surround it. The dry matter of the manure lies between 17 – 25% and contains significant amounts of stover. The energy generated supplies the public grid as well as about 8,500 households.
Due to our effective pre-treatment method before going into the digester and the optimized mixing technology inside, our BIOGEST PowerRing represents the perfect solution for solid manure, including stover. For dairies with liquid slurry, it is possible to mix this substrate with stover inside the digester as well to boost the gas production.
With the PowerRing digester, you can make sure to get as much gas as possible out of your substrate before spreading the digestate.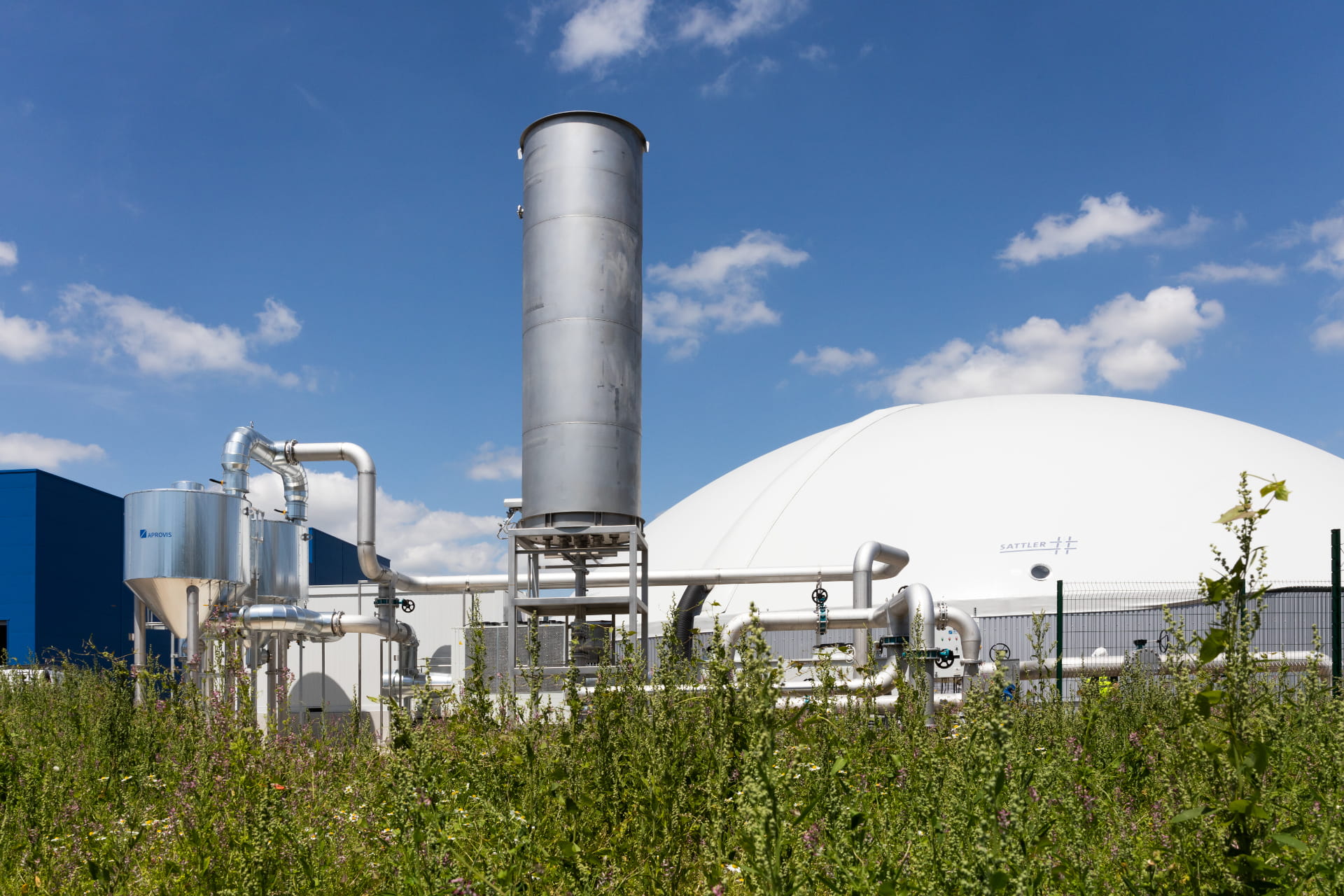 Charchigne Biogas Plant
3.6 MWel (254,888 MMBTU/year)
More than 110,000 metric tons per year of cattle manure are processed
Supplied by more than 110 farmers
Electricity produced can supply approx. 8,500 households
Project Timeline
February, 2018: Start of earth works
17 months of construction time
July, 2019: First gas production
September, 2019: CHP start (2x 1,800 kW)