Success Stories
Worthy Farm, UK
Worthy Farm is greening the world's largest music festival at Glastonbury, England
This plant is located right at the boarder of the famous Glastonbury festival grounds and owned by the festival organizers. The biogas plant is mainly fed by slurry from the dairy farm. The dry matter of the manure lies around 13% and is boosted by some waste silage that is available from the dairy operation.
Due to our easy handling of the BIOGEST PowerCompact digester, the farmer can keep his or her focus on the dairy operation whilst benefiting from the advantages of producing renewable electricity. Additionally, the plant will produce organic fertilizer with nutrients that are more accessible than in raw slurry. With the PowerCompact digester, you will receive an ideal integration of the biogas plant in your farm business.
Our business sector is positive and proactive towards the health of the world and its inhabitants. Sustainable growth and development has never been more important than it is now when looking at the current state of the environment. Innovative energy solutions, such as BIOGEST technology, support human health and environmental well-being. This can be a smart investment for people besides farmers as well. Festivals are a great example of another industry who could benefit from BIOGEST technology.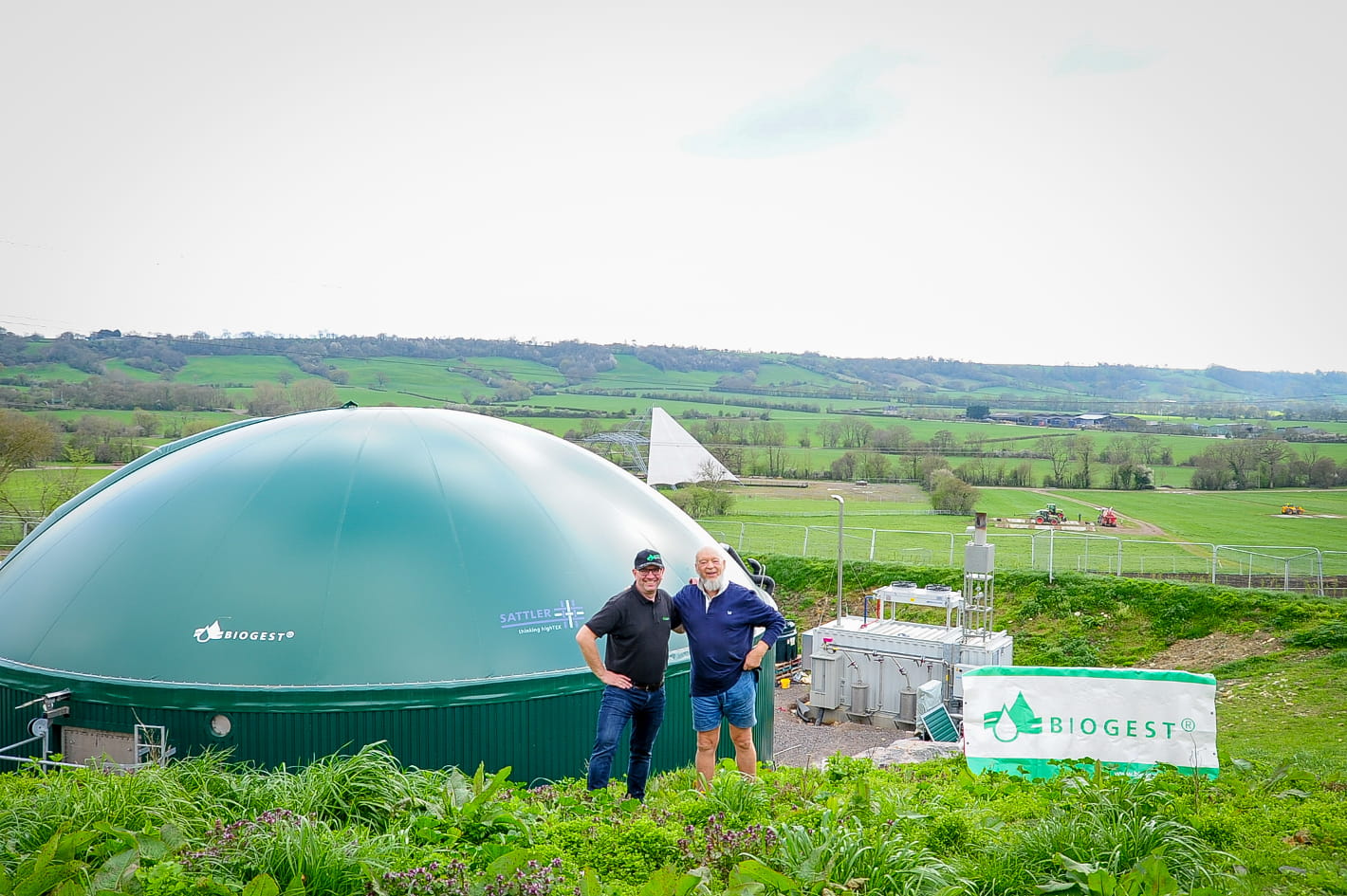 Worthy Farm Biogas Plant
124 kWel (8,779 MMBTU/year)
Processed approx. 10,000 metric tons per year of cattle slurry +590 t of waste silage
Supplied by the dairy farm the plant is built on
Electricity produced can supply approx. 300 households & Glastonbury festival
Project Timeline
September, 2018: Start of earth works
3 months of construction time
December, 2018: Cold commissioning
January, 2019: CHP start (124 kWel)