Success Stories
Frogmary, UK
Satisfied long-term customers in UK
This BIOGEST PowerRing plant is an excellent example of a biomethane investment. It operates flawlessly and allows for the possibility of an extension to the plant whenever desired using our technology.
Due to our effective pre-treatment before going into the digester and the optimized mixing technology inside, our BIOGEST PowerRing represents the perfect solution for solid manure and agricultural wastes including stover.
After successfully commissioning the first phase of this project, two extensions were completed. In 2018, one residual circular concrete tank was constructed, then in 2020, this tank was turned into a digester. Gas production could rise by almost 80 % due to process optimization and the addition of a basic digester.
With the PowerRing digester, you can make sure to get as much gas as possible out of your substrate before putting it into a (covered) lagoon.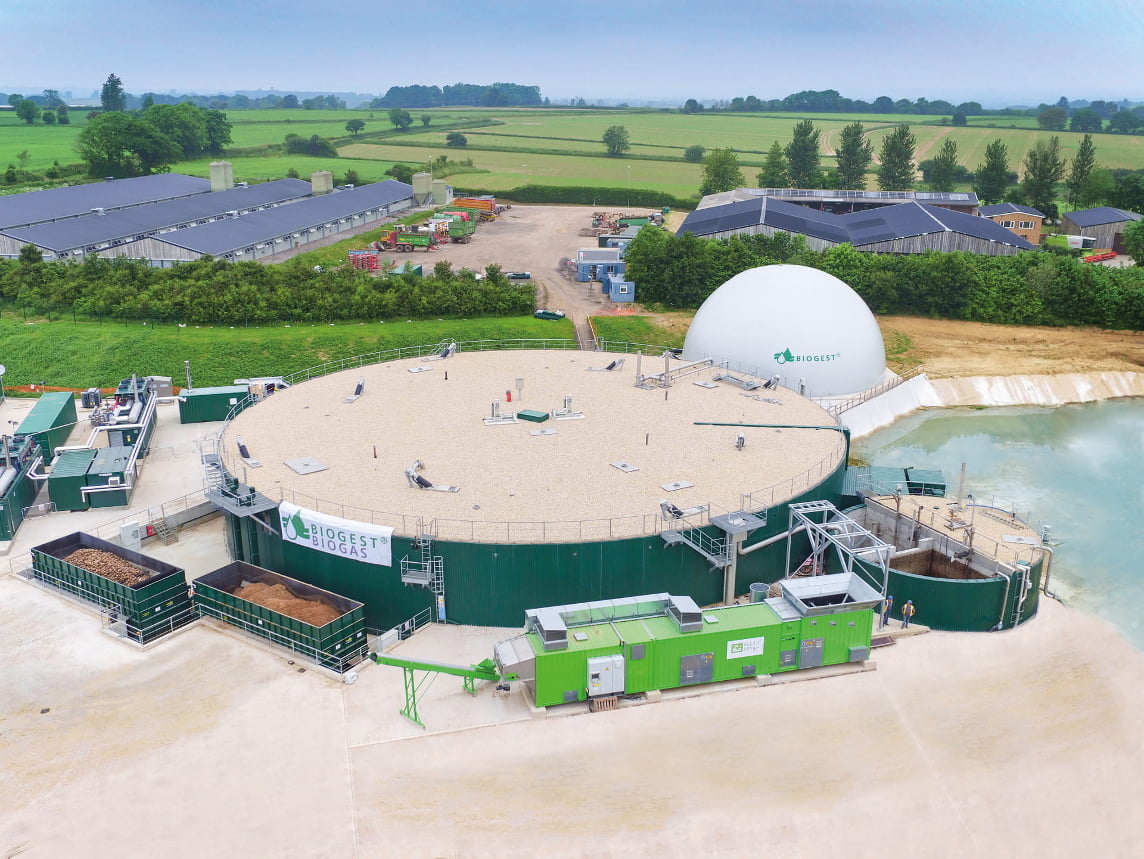 Frogmary Biomethane Plant
7.6 MWth (199,838 MMBTU/year)
Approx. 70,000 tons of animal and agricultural waste and crops processed per year
Feedstock: Cattle slurry, farmyard manure, poultry manure, beet, maize silage, grass silage, whey
2 plant extensions already completed
Project Timeline
November, 2014: Start of earth works
13 months of construction time
February, 2016: Gas production (CHP start up)
July, 2015: GUU start