Success Stories
Full Circle, US
More RNG for South Dakota 
BIOGEST America Inc. signed a Master Service Agreement with Brightmark RNG Origination LLC, leading the way for BIOGEST to lend our expertise as a technology vendor for the Full Circle RNG project.
Providing the engineering, design, and equipment for a 4-tank system, alongside Brightmark and their partners, construction works are underway at the Hurley, SD-based dairy.
The Full Circle RNG project is part of a growing interest of dairymen in South Dakota, to continue to be stewards of the land, and make a sizeable impact on global sustainability.
By diverting the manure on-site, the facility will continuously produce renewable natural gas each year and will provide organic fertilizer for farming operations as a by-product of the anaerobic digestion process.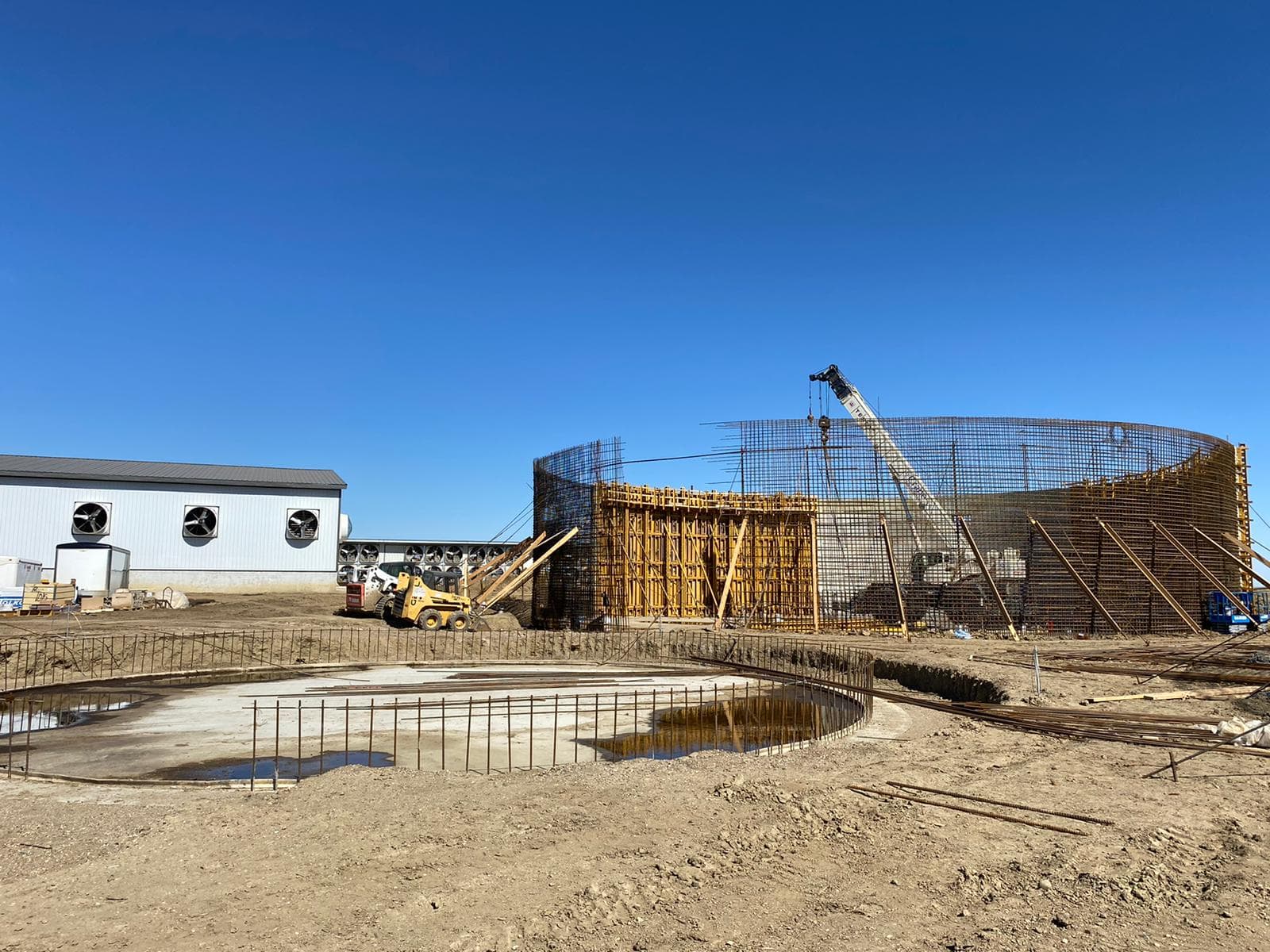 Full Circle RNG Plant
155,788 MMBTU/year (323 Nm3/h)
Over 332,000 tons of cattle slurry are processed per year
Supplied by a single dairy farm in Hurley, South Dakota
Providing fuel for the California Natural Gas Transportation industry 
 
Project Timeline
April, 2022: Break ground

6 months of construction

Q1 2023: First gas production