Success Stories
Sosnicowice, PL
BIOGEST technology never gets old- we get better with age.
This plant is a 500 kW system with technological steam generation and a maximum steam output of 600 kg/h.
The substrates were originally maize silage, cattle manure, and rests from the distillery. The distillery has a production capacity of 1,600,000 liters of agricultural distillate from grain with an average alcohol content of 94%. Subsequently, the company is able to produce its own vodka.
In 2015 the plant was extended. A second 500 kW CHP unit was installed with additional steam generation. The following substrates are used: rests from coffee production, maize silage, manure, distillery rests and cattle manure. The waste heat from the biogas plant is used to generate steam for the distillery and heat for the entire company.
Nowadays the plant is operating with 2 CHP units and has an output of 1 MW with the same fermenter size.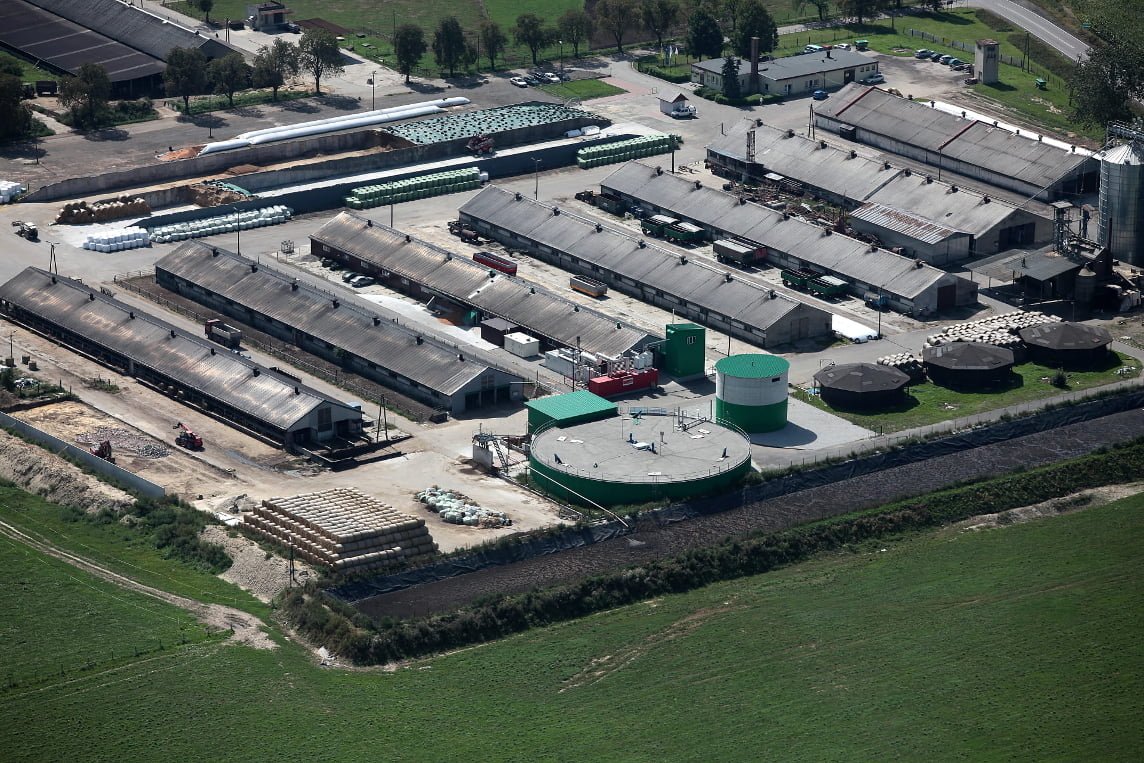 Sosnicowice Biogas Plant
1 MWel (37,242 MMBTU/year)
Waste management from vodka production
Waste management from coffee
Steam production
Project Timeline
November, 2010: Start of technology assembling
May, 2011: Start CHP1
14 days Proof of Performance in October 2011
2015: Installation of CHP2