News - April 5, 2022
BIOGEST France successfully participated in the Bio360 exhibition
Exhibition Parc Beaujoire in Nantes
8,000 attendees, 400 exhibitors and 40 different countries
One common goal: accelerating the biotransition 
 
Nantes / Change: BIOGEST exhibited at the Bio360 fair (formerly Biogaz Europe) in Nantes, the leading exhibition for the biogas sector in France, from 30 – 31 March 2022. Bio360 is the go-2-place for all stakeholders engaged in accelerating the biotransition and making a difference in the bioeconomy. The vast and innovative presentation of sustainable solutions and green technologies gives hope to speeding up toward climate neutrality and mitigating Europe's dependency on imported fossil fuels.
The European Commission published its factsheet for achieving the EU Green Deal and more recently the REPowerEU plan to boost biomethane production in the EU by doubling its current ambitions. The European Biogas Association (EBA) is pushing these actions and highlighting the necessity for capital investments and cooperation. As a member of the EBA, BIOGEST is supporting these efforts with its sustainable and innovative solutions.
Biomethane is the only renewable energy source that can be carbon-negative, as it significantly reduces methane emissions from agricultural operations. BIOGEST's biomethane plants produce not only pipeline quality green gas but also an organic fertilizer that helps to lower the use of chemical fertilizers in agriculture.
France is one of the most attractive European markets for biogas and biomethane and has regulated processes for green gas projects. To date, BIOGEST has completed 9 biomethane and 1 biogas plant project. The latter is the biggest biogas plant in France, where the BIOGEST PowerRing technology became the solution for solid manure, including stover. The energy generated supplies the public grid as well as about 8,500 households.
BIOGEST recognizes the need to convert organic waste into clean and renewable energy because of rising worldwide waste production and demand for energy. With its products, it can offer an important contribution through the use of renewable, raw materials to achieve climate goals. In contrast to fossil resources, biogas production releases only as much CO2 as the renewable resources drawn from the atmosphere during their growth.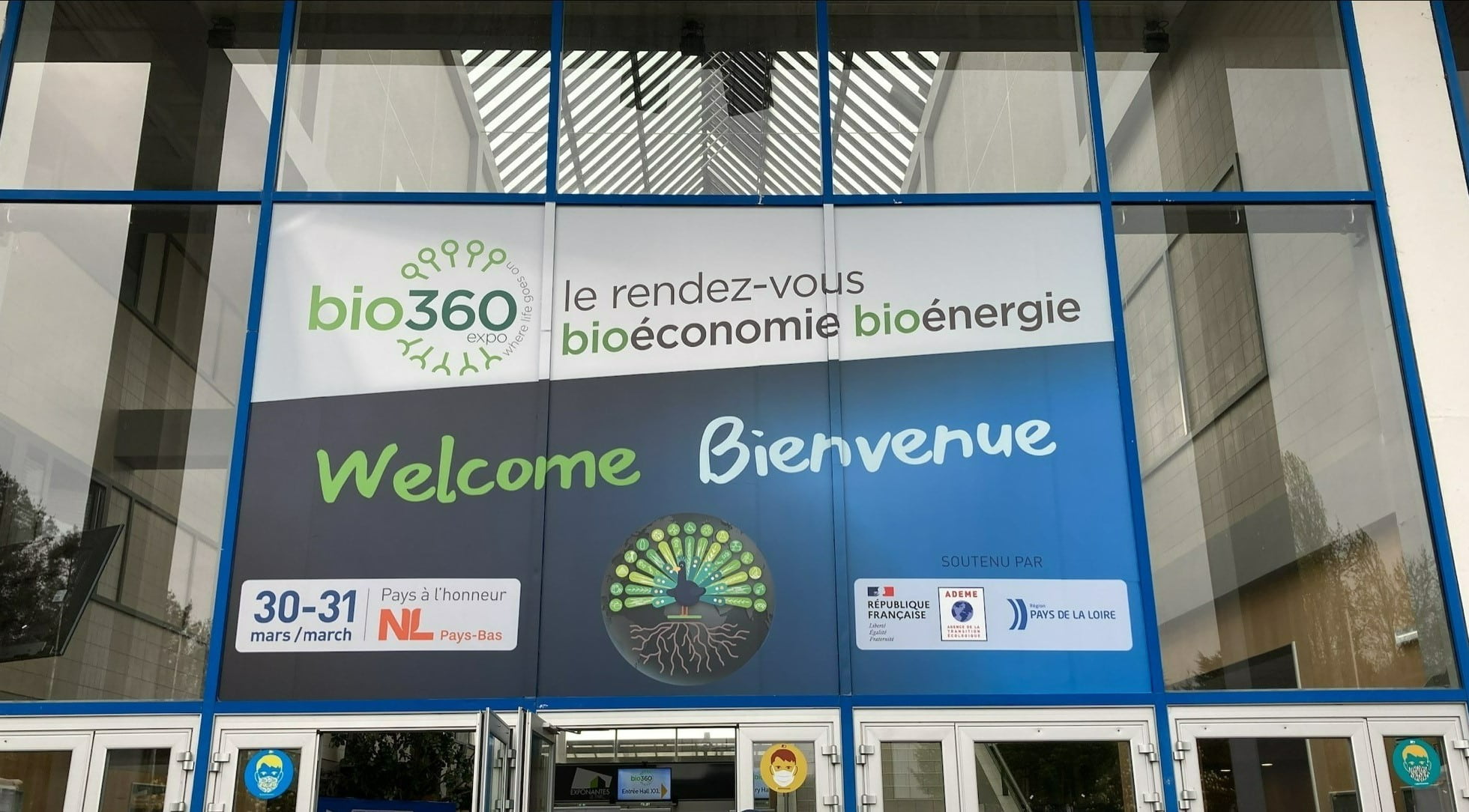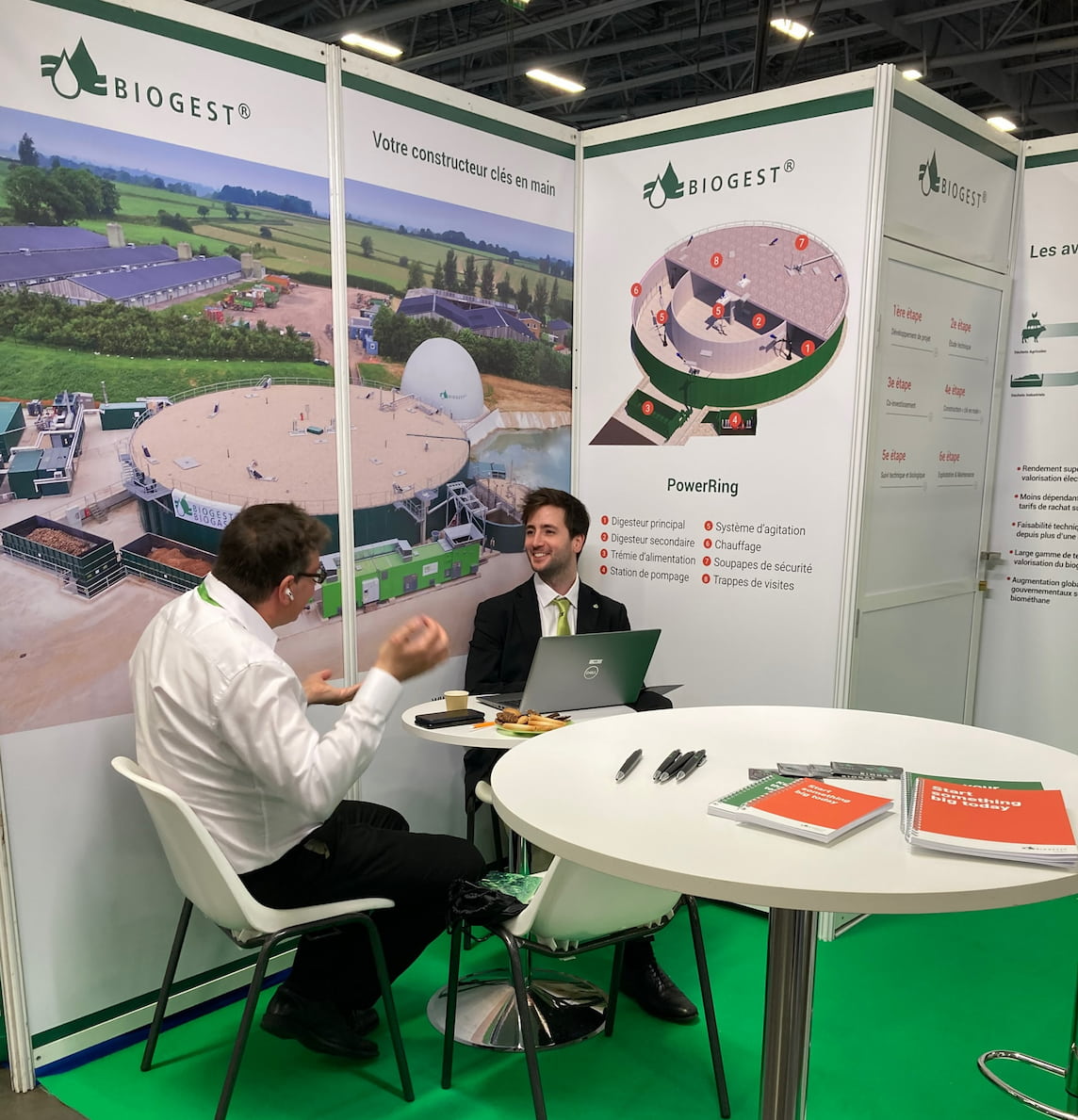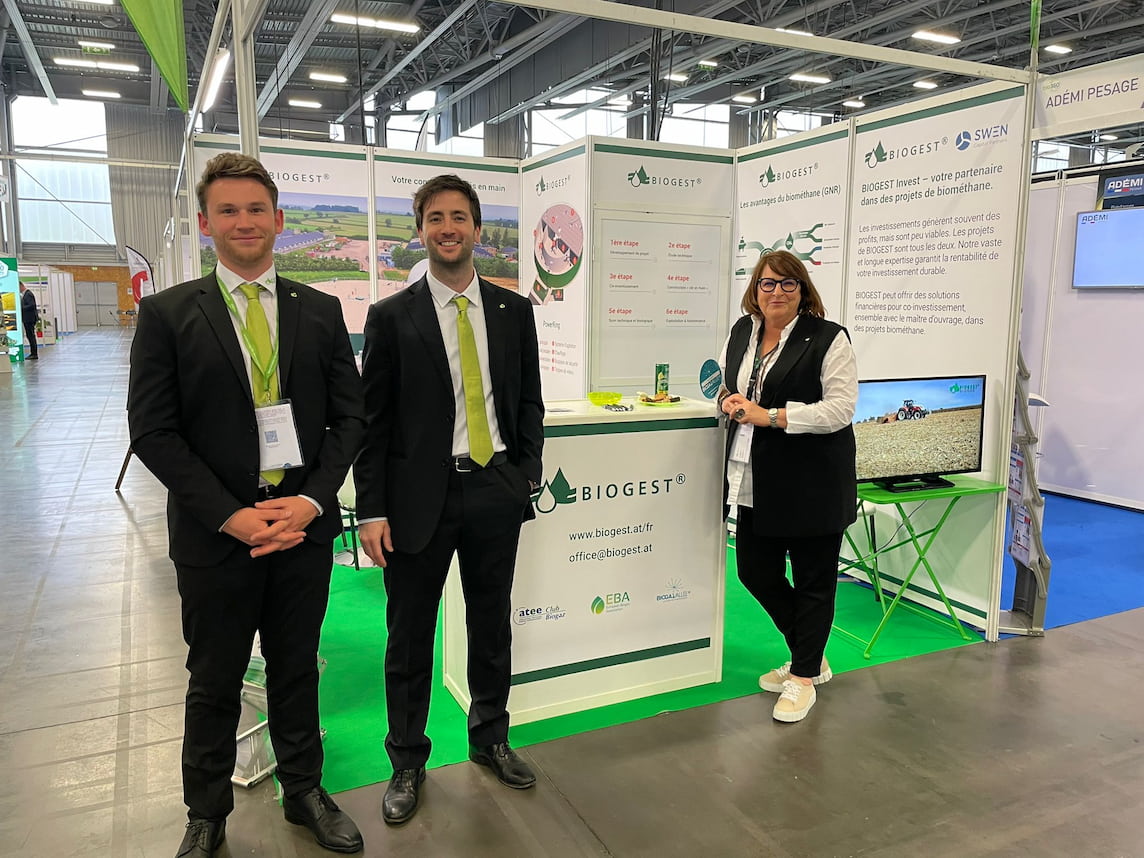 Management
Martin Schlerka (CEO)
Gerald Bartl-Fauler (CTO)
Martin Hornhuber (COO)
Bio360 Expo is an internationally reputed reference event for the sector which brings together and showcases over two days, diverse and complementary biomass value streams that are making an important contribution already today to displacing fossil fuels from our day-to-day lives.
BIOGEST is a pioneer brand offering full-service biomethane (RNG) and biogas plant solutions worldwide and is headquartered in Vienna, Austria. With more than 30 years in the business, BIOGEST has built 170+ projects in over 20 countries. The tried and tested BIOGEST technology is created to customize green gas projects from strategic planning to co-investment, construction, operation, maintenance, and management of plants. BIOGEST engages in converting organic waste into clean and renewable energy to combat the rise in waste produced and satisfy the growing energy demand.