News - January 24, 2023
BIOGEST is nominated for the US-A-BIZ AWARD 2023
Austrian Trade Commission Los Angeles awards prizes to Austrian companies for special successes in the US market parallel to the Oscars

BIOGEST is nominated in the category "TRENDSETTER"

Winners will be announced on March 10
Los Angeles, US / Vienna, Austria: BIOGEST is nominated for the US-A-BIZ Award 2023 in the category "trendsetter". The so-called "WirtschaftsOskar" awards top performances by Austrian companies on the US market by the Austrian Trade Commission.
In the US - the world's largest and most competitive market - innovation, marketing, strategy, networking, and responsiveness are key. The Foreign Trade Center Los Angeles of the Austrian Chamber of Commerce (WKÖ) is presenting the US-A-Biz Awards for its twelfth year, the business Oscar for outstanding performance by domestic companies on the US market. The winners of the US-A-Biz-Award 2023 are traditionally announced on the eve of Oscar night - March 10 - by the Austrian Trade Commission LA.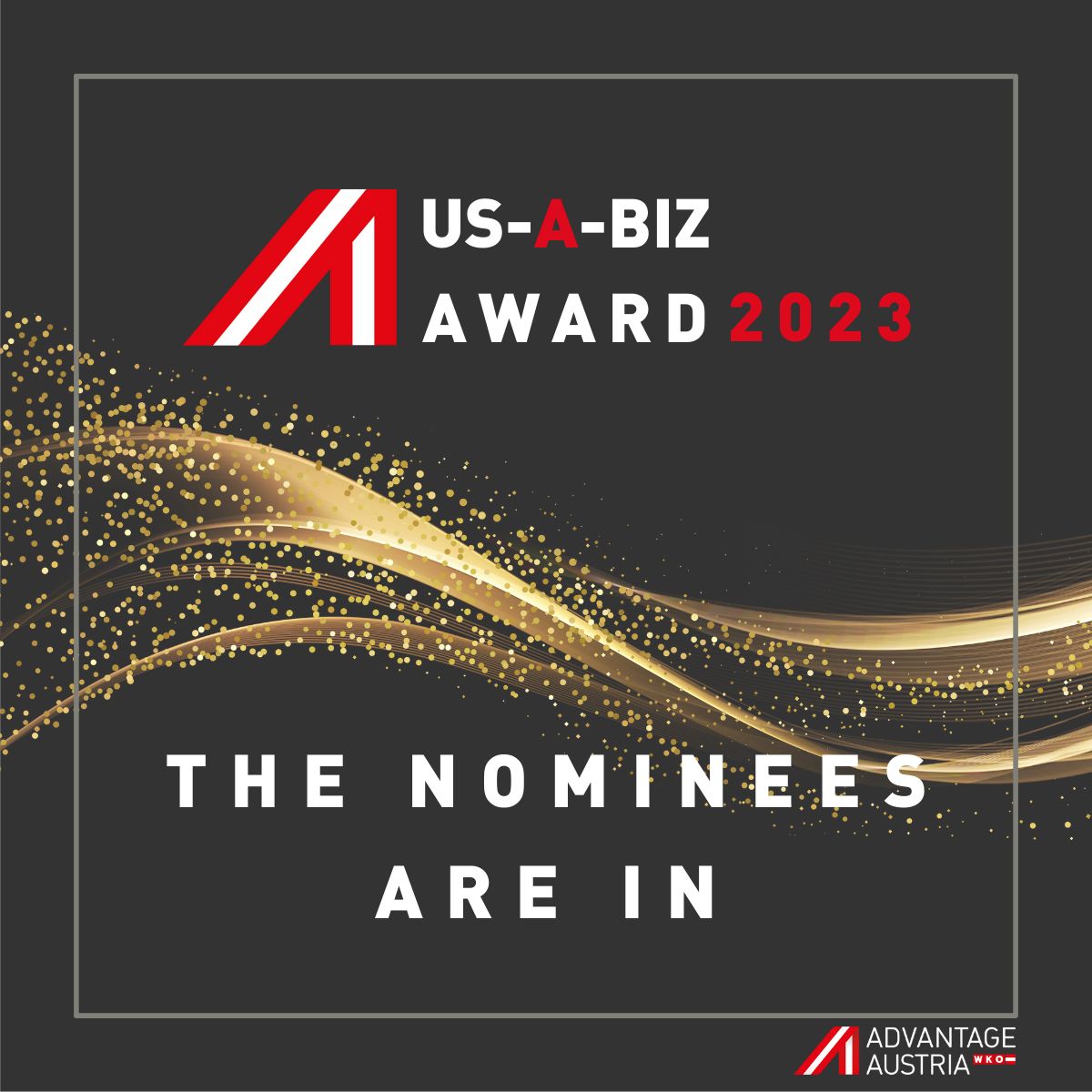 Management
Martin Schlerka (CEO)
Gerald Bartl-Fauler (CTO)
Martin Hornhuber (COO)
BIOGEST® is a pioneer brand offering full-service biomethane and biogas plant solutions worldwide and is headquartered in Vienna, Austria. With more than 30 years in the business, BIOGEST has realized 180+ projects in over 20 countries. The tried and tested BIOGEST technology is created to customize green gas projects from strategic planning to co-investment, construction, operation, maintenance, and management of plants. BIOGEST engages in converting organic waste into clean and renewable energy to combat the rise in waste produced and satisfy the growing energy demand.