News - October 4, 2023
Alumni Success Story – José Zapata, MDSC 2023 and Area Sales Manager at BIOGEST
"Combining work with study gives you the opportunity to apply what you learn in the master's degree to the professional world."
"Sometimes it can be hard but, truth be told, you learn a lot about logistics, business and analysis."

Zaragoza Logistics Center (ZLC): You are a chemical engineer by training with experience in management and control of chemical processes. What made you take the step to study for the Master in Supply Chain Management (MDSC) at Zaragoza Logistics Center?  
Jose Zapata: "Since I was a child, I have always been passionate about science and technology and how they are present in our lives, from the most basic and everyday aspects to the most complex and disruptive.
Chemical engineering is based on optimizing materials, reagents, time, equipment, and energy to obtain the best possible result in an industrial chemical process. In this sense, and in addition to my passion for languages and a growing interest in the business and logistics world, I decided to study the Master in Supply Chain Management (MDSC) at the Zaragoza Logistics Center as a very interesting complement to my technical training.
The supply chain and logistics world seeks, just like chemical engineering, to make the most of resources and optimize, in this case, routes, prices, people, times, and orders, which makes it extremely fascinating".

ZLC: You are currently Area Sales Manager for Spain and Latin America at BIOGEST. What is the remit of the company and your role in it? 
J.Z.: "I think that to answer this question, it is first necessary to explain biogas, a renewable fuel that is somewhat unknown in Spain but which will be very important for our country in the coming years.
Biogas is obtained through a process of anaerobic digestion of organic matter, in which specific microorganisms degrade this organic matter (which can come from agricultural, livestock or municipal waste, among others) in an oxygen-free environment, producing a mixture of methane and carbon dioxide, which can be used for electricity or heat cogeneration, or be passed through an upgrading process to separate both components, obtaining a high purity biomethane, capable of replacing natural gas of fossil origin.
BIOGEST has over 20 years of experience in technological development, engineering, sales, construction, commissioning, operation, and maintenance of biogas and biomethane production plants worldwide. Headquartered in Vienna, Austria, it has offices in several countries and has realized more than 180 projects worldwide, contributing to the decarbonization of energy and economy.
As Area Sales Manager, I am dedicated to the expansion of the company in Spain and Latin America through the relationship with customers and the management of the sales process, from understanding the market and the needs of potential customers to the sizing and selection of equipment for the plants to reach an agreement between BIOGEST and the customer and start with the construction of the project."

ZLC: What has your logistics and supply chain training given you for developing these responsibilities in BIOGEST?
J.Z.: "The training in logistics and supply chain has allowed me to see this whole process from the other side of the table, the side of the buyer, the customer. Understanding that as a customer or buyer, you expect a product or service and everything behind it: a good distribution, a good relationship with the seller, procedures, and decision-making related to procurement and search for optimal solutions is essential.
On the other hand, everything I have learned in terms of finance, markets, business strategy, and new trends are skills that I have acquired and apply daily in this position."

ZLC: You have also been a research fellow at CSIC on vanadium redox flow batteries for renewable energy storage. What did this research consist of? 
J.Z.: "Some renewable energies such as wind or solar (this is not the case of biogas, which has the advantage that it can be produced 24/7), have the disadvantage that they depend on weather conditions so, for example, in the case of solar energy, it is not possible to produce it during the night, and it is possible that during the day there are periods of time in which more is produced than is consumed. One solution to this problem is storing excess energy in vanadium redox flow batteries. The research was based on optimizing these batteries' charge and discharge cycles by physicochemical modification of the electrodes."

ZLC: With your experience in renewable energies, a booming sector and still with development potential, what do you think good management of the logistics and supply chain area brings, and what are its main challenges? 
J.Z.: "Unlike fossil fuels, renewable energies do not yet have the necessary infrastructure for exploitation and distribution. From a logistical point of view, there is still a lot to be done. For example, to facilitate the construction of plants, the use of organic waste (this waste must be transported to biomethane plants) and the distribution of the biomethane produced into the natural gas network.
The main challenge for the definitive development of renewable energies lies in a paradigm shift, both at the individual and collective levels. The change will not happen overnight, but we must always keep the goal in mind and not move away from it. We are currently going in the right direction, but we must pick up the pace."

ZLC: How do you value the experience at Zaragoza Logistics Center, and what are its main values for you? Why would you recommend the Master in Supply Chain Management (MDSC)?  
"The experience at the Zaragoza Logistics Center was undoubtedly a nice challenge. Having the possibility to work and study simultaneously allows you to apply what you have learned in the Master's in the professional world.
Although sometimes it can be difficult to combine this, the truth is that you learn a lot about logistics, business, and analysis, in addition to having professors who are experts in their field, with great practical experience to their credit, make this master's degree something special; not to mention the heterogeneous group of classmates, with a variety of ages, countries, experience and previous studies. Studying in such an environment is very enriching."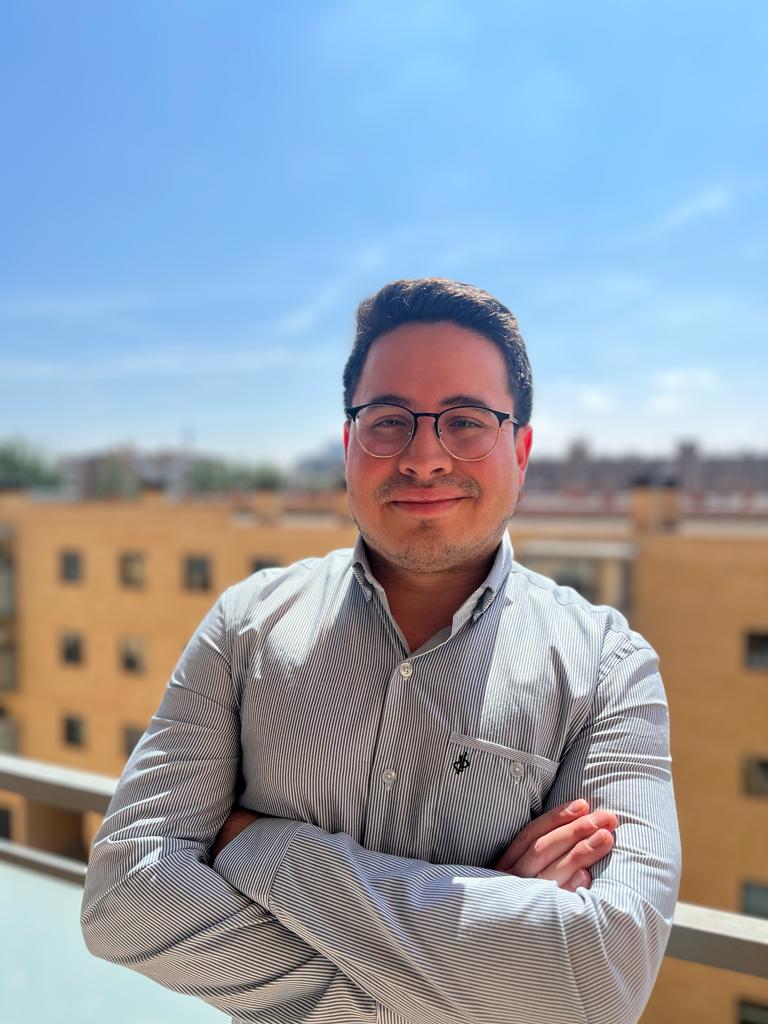 Zaragoza Logistics Center (ZLC) is a research and educational institute affiliated to the Massachusetts Institute of Technology (MIT) and the University of Zaragoza (UZ). Specialized in logistics and supply chain management, ZLC is the Spanish center of the MIT Global SCALE Network, an international alliance of 6 leading research centers dedicated to the development of supply chain excellence through innovation.