News - March 2, 2022
Easy Engineering Interview with Biogest
Easy Engineering and Biogest
Biogest's focus is customer satisfaction. They strive to maintain long-term relationships by offering high-quality products and services along with constant customer support. As a result of ongoing research and development, Biogest is constantly improving their portfolio of products and services, enabling them to provide clients with updated solutions in an industry that changes rapidly.
Interview with Martin Schlerka, CEO & Managing Partner at Biogest.

Easy Engineering: What are the main areas of activity of the company? 
Martin Schlerka: Currently, our main areas of activity are in the EU and the UK as well as the US and Canada. We are helping our farmer clients to solve their waste management problems with our unique biogas plant technology by making additional income. At the same time, we offer investors sustainable investments that bring profit. Due to our partners' agricultural know-how and our own extensive experience, our projects promise a combination of operating expertise, outstanding efficiency, and an attractive return on investments.

E.E: What's the news about new products? 
M.S: Our most recent innovation is a system called Green APP and is a new solution for the valorization of by-products from the olive oil industry. Thereby, the system manages, in a sustainable way, the different residue fractions in a clear example of a circular economy where the final products are renewable gas, energy, and a soil bio-stimulant.
The system is especially suitable for countries of southern Europe such as Italy, Spain, and Greece. After working over two years on the system Green APP, it is now almost ready to be launched.
With this new system, we want to bring major changes into the agri-food industry as this sector is currently in a transformation phase driven by the need to implement circular economy models. This expanding concept allows for innovative processes or technologies where by-products are no longer considered a problematic waste, but a new resource. Within the agri-food industry, the olive oil sector presents a particularly complicated challenge due to the high amount of the generated olive mill by-product called alperujo. The growing volume of alperujo production, coupled with the limited processing capacity of the olive pomace industry, is bringing the sector to the brink of collapse.
E.E: What are the ranges of products? 
M.S: We have four products in our portfolio, each suitable for a different type of feedstock. The most widely applied is the PowerRing, a versatile digester that was developed as a modular tank-in-tank system to overcome all the challenges of a modern biomethane or biogas plant.
In contrast to a classic tank design, the feedstock in the ring-digester is naturally led through the digester due to its channel-like shape. As a result, the PowerRing is suitable for a wide variety of feedstocks including lignocellulosic feedstocks with high dry matter that can be used and processed efficiently.
Furthermore, we offer the PowerCompact micro plant which is an anaerobic digester unit fitted to the needs of small-scale dairy farmers. The PowerCompact is able to run with a flexible feedstock depending on the on-farm availability. Additionally, for large cattle farms and the agro-industrial sector, we offer the PowerSPF and PowerDigest. The PowerSPF has been developed for a feedstock with low to medium dry matter, whereas the Power Digest is suitable for a feedstock with low dry matter.

E.E: At what stage is the market where you are currently active? 
M.S: The US is currently the fastest-growing market. We have already completed projects there and would like to expand our business in North America. Moreover, we also want to make use of the growing opportunities in southern Europe where biogas plants are almost non-existent, also by using our newest system, the Green APP.
E.E: What can you tell us about market trends? 
M.S: Besides the US as the fastest-growing market, there are also sleeping giants such as Spain and Australia.
In contrast to a classic tank design, the feedstock in the ring-digester is naturally led through the digester due to its channel-like shape. As a result, the PowerRing is suitable for a wide variety of feedstocks including lignocellulosic feedstocks with high dry matter that can be used and processed efficiently.
Biogas has advanced from green gas to an all-rounder. Not only renewable energy in form of electricity and heat can be produced, but also fuel. We perceive biomethane (RNG) as a climate-neutral alternative to natural gas, as it can be stored flexibly in terms of both time and space. With our biogas and biomethane plants, we do not only solve our customers' waste problems, but also make a significant contribution to climate protection while making money for all parties involved. Truly a win-win-win situation for BIOGEST customers, the environment and last.

E.E: What are the most innovative products marketed? 
M.S: All of our products are innovative as they offer numerous advantages in terms of energy efficiency, operating safety, and availability. Moreover, our products are high-quality and also economical as our success stories demonstrate (https://www.biogest.at/products/success-stories). Nevertheless, we are permanently improving our products and services, enabling us to provide our clients with up-to-date solutions in a rapidly changing market. E.g. Green APP

E.E: What estimations do you have for 2022? 
M.S: Operating the plants is another line of business that we would like to pursue more vigorously. This would be a more sustainable business, and we have ample experience in this respect. This would be also beneficial for our clients. They can take advantage of our profound expertise as plant designers and builders, but also as operators.
So, while in the coming months we want to strengthen Biogest's position in the US and Canada, building projects for clients, in Europe we want to invest in our own plants, focusing primarily on Italy and France, which is our strongest market at the moment. In any case, we want to build and foster long-term relationships with our clients, expanding after-sales service – that is our strategy and our differentiator.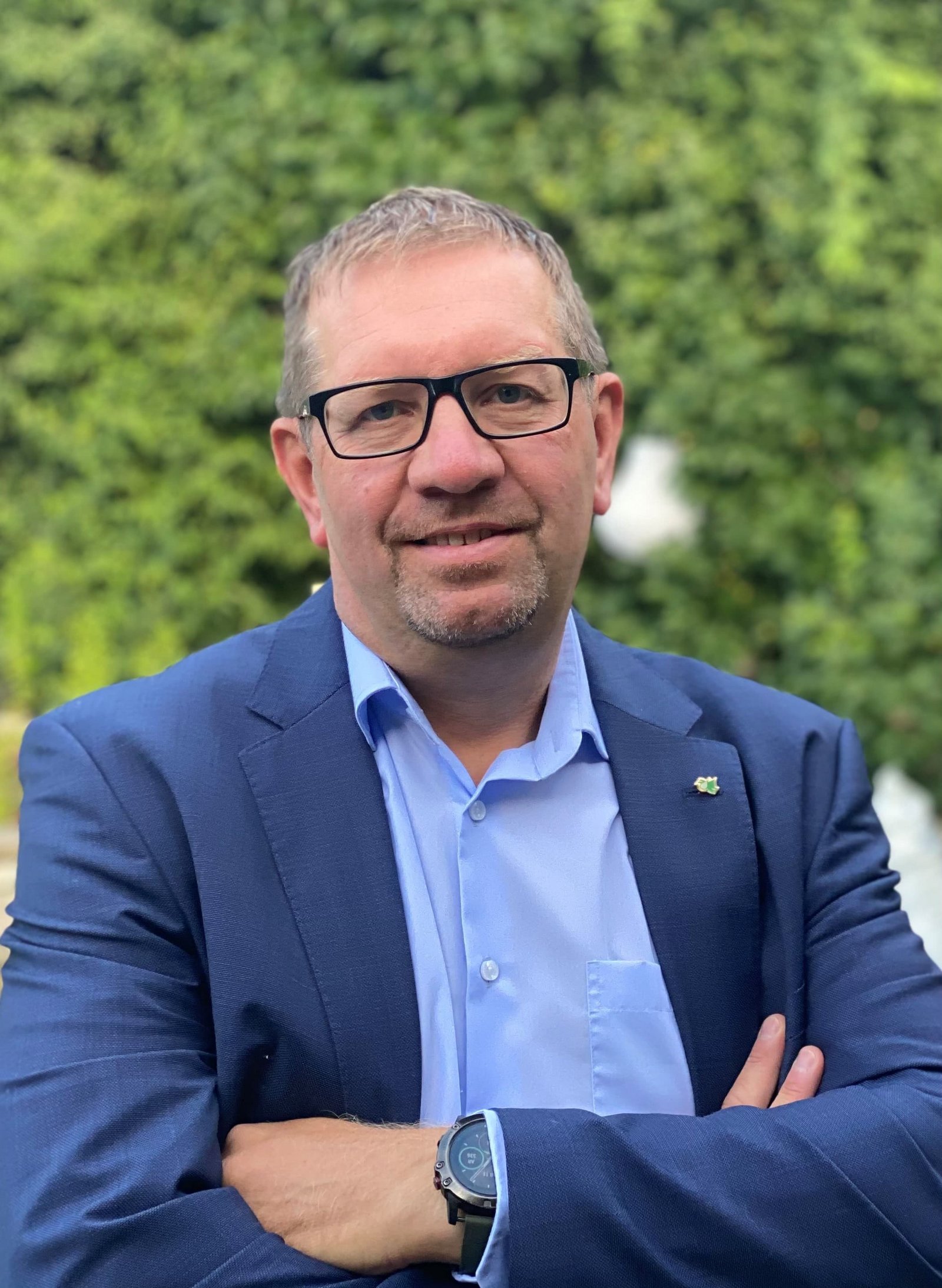 Easy Engineering addresses passionately the world of professional technology, reporting about the most innovative products available today. It enchants and raises readers' curiosity beyond the limits of imagination and providing value through quality topics. Easy Engineering readers see the world different. Where some see chaos, they see opportunity. They are leaders with global vision, innovators, professionals, they are decision makers and influencers. They are intelligent and become more intelligent. They are constantly searching for new ideas and solutions.