News - November 21, 2022
Up close and personal with: Daniel Broad, senior operations manager at BIOGEST
Interview with Daniel Broad for the Bioenergy Insight Magazine Nov/Dec 2022, Volume 13, Issue 6

Bioenergy Insight: What first drew you to this industry? 
Daniel Broad: "For over 18 years I worked as a mechanic in the car industry, growing to run my garage eventually. Seeing the future of cars going down the electrical route and already attending more training courses in diagnostics than I like to remember, plus spending a small fortune on diagnostic equipment, I decided I'd had enough.
However, I agreed that changes needed to be made to prolong and improve the environment, so I started looking for a different path. I first looked into wind turbines, but this didn't give me the 'buzz' I was looking for. In my eyes, it was just a 'big engine' that runs on the wind.
After a bit more research, I started looking into anaerobic digestion and remembered a previous client of mine saying he was getting an AD plant built and that I should come and take a look. So, a phone call later, and I was on my way to the plant. Straight away, I knew this was the one for me. Producing gas from waste has to be the future. Let's face it: we will always have waste!
We agreed that I would start to operate the plant after successfully completing the training from the partners in the project who also built the plant 'BIOGEST'.
After a few trips and other site visits, along with the constant support from BIOGEST, I eventually had the confidence to take the new path and operate the plant.
I spent much time with one of the firm's biologists, understanding the biological side of the process and the impacts that changing feedstock, temperatures etc., can have on biogas production. I also spent time with the BIOGEST engineering and design teams getting to know the ins and outs of the equipment and operational systems.
Skip forward eight years, and I have worked with the BIOGEST family on many biogas projects. Some we have built, and some where we have been asked to support clients in improving their existing plants.
Meanwhile, I have been promoted to a senior position in the company, managing an AD and wastewater treatment plant in Cumbria. We have started talks internally to build my own AD plant."

B.I: What is the best thing about your job? 
D.B: "Personally, I thrive on the challenge of turning a plant around. With my internal support within the company, I/we have managed this on several occasions. However, the overall satisfaction is in knowing that I am doing my bit to improve the future and sustainability of my young children."

B.I: What advice would you give to someone wanting to follow in your footsteps? 
D.B: "To think big, long-term and sustainable. Climate change is a fact, and changing over from fossil to renewable energy to achieve net-zero goals is a must. You should consider this wisely if you want to participate in this energy revolution and ensure a future for our children. I can only say that it feels good to know we are doing the right thing."

B.I: What do you like to do when you're not working? 
D.B: "I spend most weekends with my wife and kids, but on the occasional weekend, I do like a spot of fishing to relax, seemingly this is where I have had some great ideas. The rest of my spare time is spent renovating my 200-plus-year-old cottage on the west coast of Scotland."

B.I: What is your proudest moment to date? 
D.B: "On a personal level, it's building my family home from the ruins of time. Now myself, my wife and three children can enjoy the fruits of our labour.
From a business perspective, it has to be deciding to change my career at the age of 30, turning a particular site from a loss to a break-even in the first year. This I can't take all the credit for as I have a great team around me who support every step of the way."

B.I: If you could give one piece of advice to your younger self, what would that be? 
D.B: "Stick in there and follow your thoughts, and make the change. Plus, enrolling in a biological college will set you up for the future. However, don't hire a motorbike in Spain. It doesn't end well."

B.I: Who (or what) inspires you? 
D.B: "In all honesty, it's the people who are making the change we need, farmers, waste producers and anyone else who is taking it upon themselves to invest their time and money in making the planet a better place for the next generation."

B.I: What do you look for when hiring a new member of the team? 
D.B: "Enthusiasm and drive play a big part for me, and although the experience is a great benefit, it sometimes takes work to find. In my eyes, anyone with a forward-thinking attitude and a hands-on mentality is what it's all about."

B.I: What makes the company stand out from its competitors? 
D.B: "We call our customers, suppliers, partners and employees the 'BIOGEST family'. That says a lot about how we see and handle our business. Even though the company is spread worldwide, there is still a flat hierarchy meaning a quick and efficient decision-making process which is absolutely necessary for our dynamic business."

B.I: What's next for the company? 
D.B: "The company is growing yearly, with more projects across Europe, North America and Asia being built and operated. We are also growing and investing in our service activities and the operation and maintenance side of the company. #LETUSDOTHEWORK"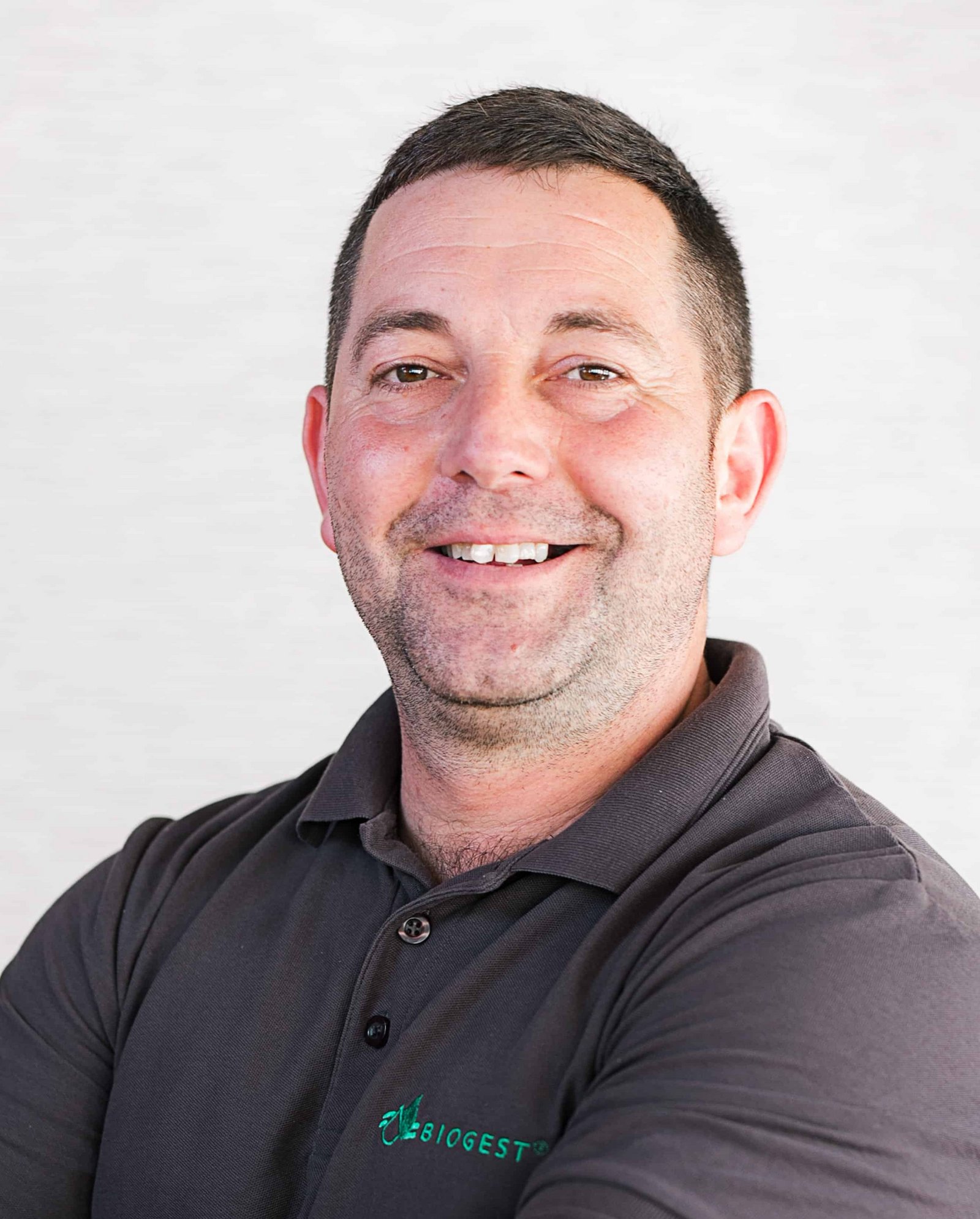 Since its launch in 2010, Bioenergy Insight has swiftly built up a reputation for delivering quality news, analysis, market information and technical articles relating to the biomass, biogas and biopower industries. Published six times a year to coincide with leading industry events, it provides ideas and insights for its audience of bioenergy professionals. Within each issue you can expect to find up-to-date industry news, the most recent technical developments, exclusive interviews with plant operators, an in-depth analysis of a particular region, and a whole host of feature-length technical articles. Our close relationship with key industry associations, such as the European Biomass Association, the US Pellet Fuels Institute, the Renewable Energy Association and the Anaerobic Digestion and Biogas Association, means we are also well placed to keep you abreast of the sector's latest policies, legislations and regulations.