News - January 6, 2022
Innovative solutions for a greener environment
Issue 93 of Business Focus Magazine and Biogest
"Although our initial focus was Central and Eastern Europe, we now operate worldwide," says CEO Martin Schlerka. "With our products, we can offer an important contribution through the use of renewable raw materials to achieving climate goals. In contrast to fossil resources, biogas production releases only as much CO2 as the renewable resources drawn from the atmosphere during their growth."
Novel Technology

"We design the plant and produce the key components while subcontracting the rest to other Austrian and to German companies. Then the plant is completed onsite, commissioned and, if required, also operated by us," Mr Schlerka describes the process, explaining that plant operation is something that is now increasingly required from Biogest.
He further acknowledges that biomethane plants are the company's current core business. Biomethane (Renewable Natural Gas) is a source of methane derived from the purification of biogas, which has the same characteristics as natural gas. It can be injected into the natural gas grid or be used to fuel vehicles.
The company has four products in its portfolio, each suitable for a different type of feedstock. The most widely applied is the PowerRing, a versatile digester that was developed as a modular tank-in-tank system to overcome all the challenges of a modern biomethane or biogas plant.
In contrast to a classic tank design, the feedstock in the ring-digester is naturally led through the digester due to its channel-like shape. As a result, the PowerRing is suitable for a wide variety of feedstocks including lignocellulosic feedstocks with high dry matter that can be used and processed efficiently.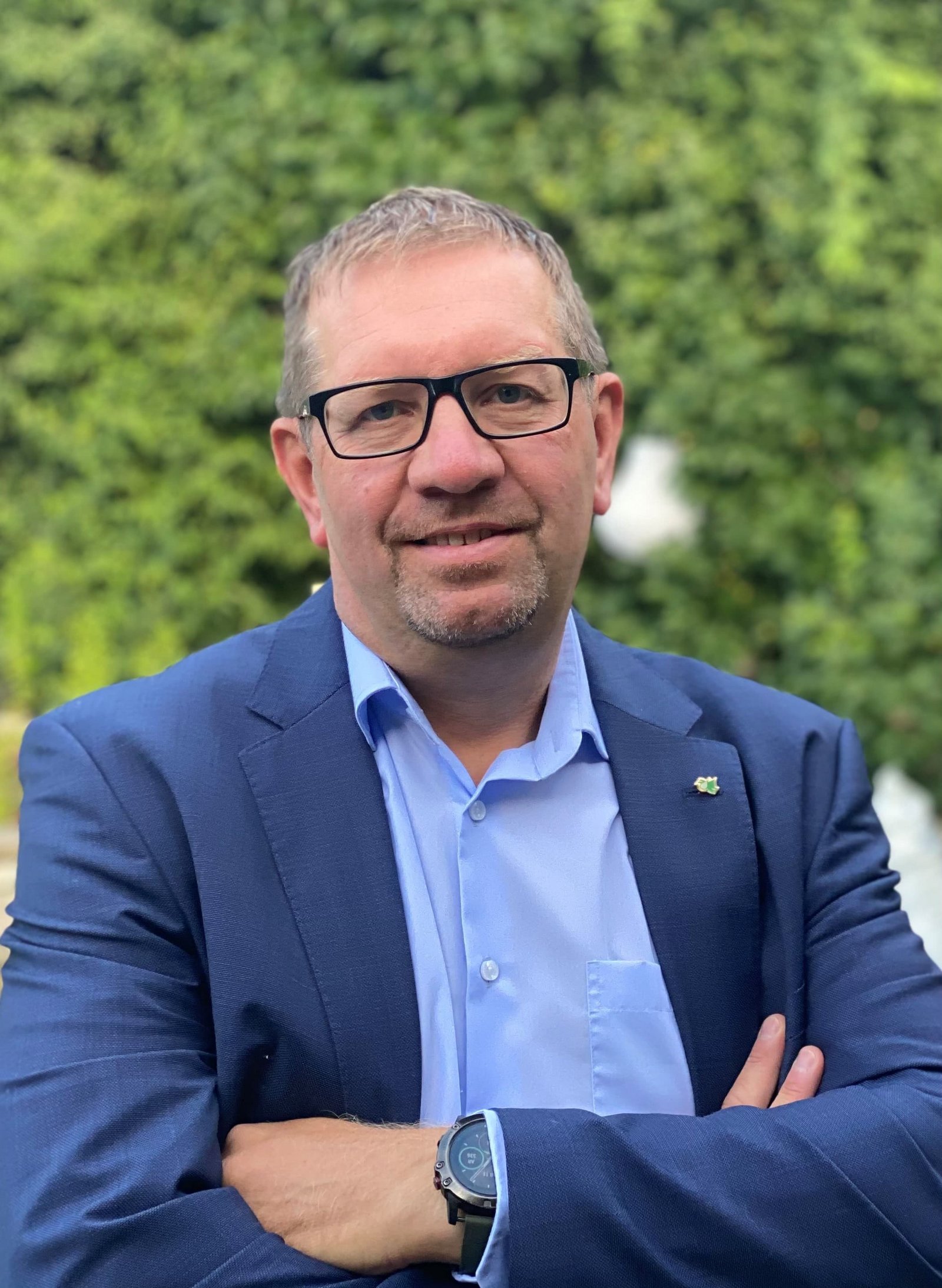 Long-Term Partnerships
When asked what is behind the remarkable success of a small Austrian company, Mr Schlerka says: "One of the reasons is, no doubt, our proven technology that offers certain advantages compared to classic gas plants. The other is that Biogest provides an end-to-end service. We can be there from the project beginning through its construction and commissioning, up to operation if that is required."
He points out that the plants are getting bigger, and as such have often had institutional investors involved. "Often, it is not the farmer anymore, but more likely an investment fund. They are looking for a business plan, and with our offer of different stages we come pretty close to that."
As a biogas plant is a major project that is developed over many months, relationships are key. Biogest focuses on establishing long-term personal relationships with its clients, and that is also one of the aspects that drives the company forward.
The list of satisfied customers is long and varied. It includes Frogmary, the UK where the PowerRing technology is used to process around 70,000 tonnes of animal and agricultural waste and crops per year. After successfully commissioning the first phase of this project, two extensions were also completed.
Another success story was Charchigne, the biggest biogas plant in France, where the PowerRing became the perfect solution for solid manure, including stover. The energy generated supplies the public grid as well as about 8,500 households.
Last but not least, the Polish Sosnicowice plant is a good example of Biogest's long-term approach. The plant was built in 2010 and subsequently extended in 2015, to use more types of substrates to include rests from coffee production, maize silage, manure, distillery rests and cattle manure. The waste heat from the biogas plant is used to generate steam for the distillery and heat for the entire company.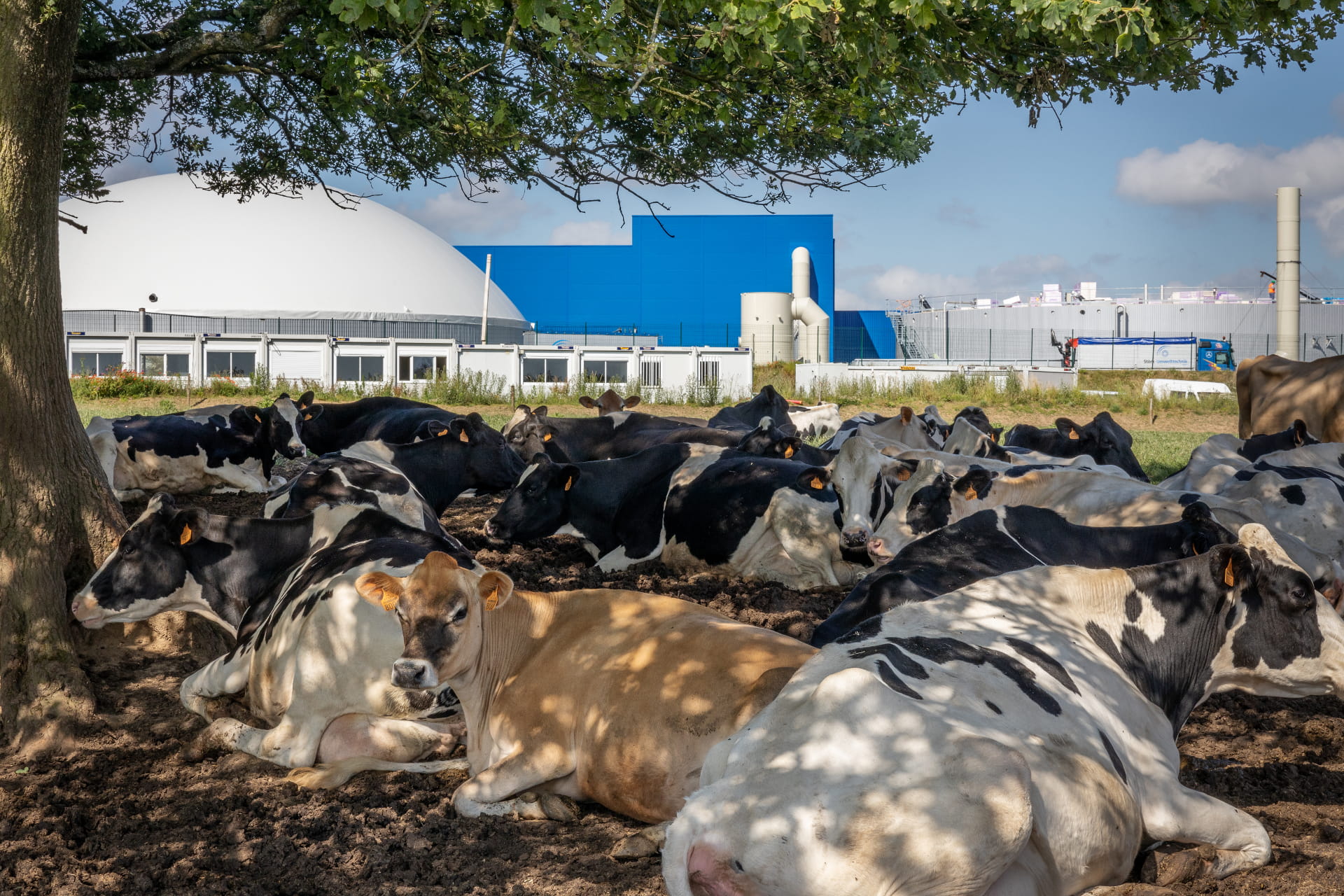 Ambitious Plans

Innovation is a key part of the business. Biogest has recently developed a system called Green APP as a new solution for the valorisation of by-products from the olive oil industry. The system manages, in a sustainable way, the different residue fractions in a clear example of the circular economy, where the final products are renewable gas, energy and a soil bio-stimulant.
"The system, most suitable for the countries of southern Europe such as Italy, Spain and Greece, resolves the environmental problems of the olive oil producers as the waste is processed into products – such as fertilisers and compost. We have been working on this new system for over two years and it is now almost ready to be launched, expected to bring a major change in those regions," says Mr Schlerka.
As the emphasis on the circular economy increases globally, one of Biogest's challenges is to stay focused, and the company is clear where that is going to be. "The United States is for us the fastest growing market at the moment. We have already completed projects there and would like to expand our business in North America. We will also strive to consolidate our position in Europe, making use of the growing opportunities in southern countries, where biogas plants are almost non-existent."
"Operating the plants is another line of business that we would like to pursue more vigorously. This would be a more sustainable business, and we have ample experience in this respect. This would be also beneficial for our clients. They can take advantage of our profound expertise as plant designers and builders, but also as operators."
"So, while in the coming months we want to strengthen Biogest's position in the US and Canada, building projects for clients, in Europe we want to invest in our own plants, focusing primarily on Italy and France, which is our strongest market at the moment. In any case, we want to build and foster long-term relationships with our clients, expanding after-sales service – that is our strategy and our differentiator."
 
The CEO Media Group is one of the UK's fastest-growing independently-owned media business. It is a group of companies active in fields of media and specialising in global business publications, company brochures, digital publishing and related activities. All of the publications serve clearly defined sectors of interest often based locally and internationally. The CEO Media Group has a history spanning over a number of years and today remains one of the UK's most forward-thinking and fastest-growing independent media business. At the forefront of The CEO Media Group brands is Business Focus, producing five business magazines titles both locally and internationally. Business Focus specialises in company profiles and corporate brochures, with features based around interviews with some of the worlds most influential CEOs and Managing Directors. Business Focus is at the cutting edge of business news and ensures content is delivered directly to its global executive-level audience.